We were in Ireland recently with an extra day before our Muse Film School production started. Being a huge bourbon fan, we thought we'd stop in at the famous Jameson Distillery.
While at Jameson, we created a tutorial on how to master monopod movement in your filmmaking.

Now you may not know this about us, but the monopod is one of our absolute favorite filmmaking tools.
Why do we love the monopod?
One, it's extremely versatile. You can shoot low to the ground, or shoot from rather high, you can get a static shot or add a very natural human-like movement to your shot. It can mimic a slider, crane, tripod, and handheld, all in one tool.
Two, it's very durable. It's easy to pack, easy to carry around your shoot, and you'll rarely encounter any issues. It shows up ready to work, and we love that.
Three, the price point is ridiculous for the value it provides. We've shot Emmy Award-winning films, high-end commercial pieces, and small crew documentaries all with the same tool. Without skimping on quality, Benro's monopods are versatile and affordable.
Check out the tutorial below on how to become one with your monopod.
The key takeaway with the monopod is the idea that you must be one with your monopod. That means finding ways in which it can feel like an extension of your body, and you can move with it, not against it.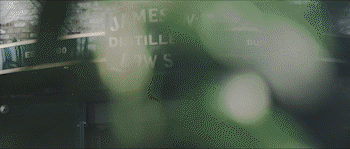 If you want to be one with your monopod, here are a few tips to keep in mind:
Keep your monopod firmly planted on the ground.

Try to have the leg positioned straight up when in a resting position.

Use multiple contact points (both hands, your chin, chest) to smooth the motion.

Keep the monopod close to your body for smoother moves and more control.

Take the time to properly balance your camera on the monopod. It sounds simple, but so many people skip this step and wonder why they get poor results.
We have a lot of tutorials on the way. If you want to shape the content we're creating, let us know in the comments below the single biggest idea or concept you'd like to see us make a tutorial on!